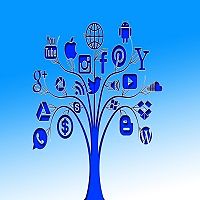 Nepalese youths are no less an emperor when it comes to the admonition, refinement and augmentation of development plans and policies. The procrastinated schemes are always at the dark side. But it is the youths who come up to every steps as an impetus for building a better society. We can simply reckon the example of Dr KC's frequent hunger strike administering the government to imply well settled and legit medical ethics and vanish medical mafia. A senior physician working at Tribhuvan University Teaching Hospital as a professor of orthopedics has left no stone unturned so far to serve the people taking his allegiance hand in hand mostly for the welfare of destitute and needy people. It's fragile to reckon up his leftover Health Professional Education (HPE) Bill amendments that he always wanted to hit a proper execution in the medical field.
For the sake of embarking a dynamic change to aid medical aspirants as well as the clients, youths are always on a point to refine the medical ethics and to bring up democratic stability. We might have seen majority of the youths actively lending a hand to cooperate with the activists at the event. This is a prominence of silent protest for the good implementation of medical ethics, rules and ordinance in colleges and universities. As a whole, it sums up to a better evolvement of education system free from nepotism, favoritism, political affairs etc.
Despite of nothing to do with averment benefits though it has had been authorized from the confabulating parties, Dr. KC, self-centered person is striving with all efforts for the betterment of verdure, health, hospitals, clinics and nursing homes. Dr. KC has become an inspiration and spark to the instant youths. Also, the youths are reckoning the meaning of the verdict, "Service to mankind is service to the god". In short, we can say that faith in humanity has been restored amidst the juvenile youths out there.
YOUTHS, NATURAL CALAMITIES AND SOCIAL MEDIA: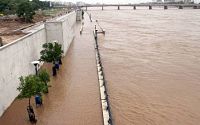 People in Nepal and abroad are frequently saddened by the news of catastrophes and turbulences that affects the country severely. Last year in January 2017, the flood badly affected the majority of the Terai portions. According to The Ministry of Home Affairs, natural calamities in past claimed 143 lives and devastated billions worth properties. However, donations, aid from other countries and remittance from the people residing abroad worked as a "Balm for pain". Social Media like Facebook, Twitter helped as a catalyst to circulate the news in details. Nepalese Facebook users engaged in different social groups and pages also assisted the flood victims by conducting different charity shows, donation programs, pittance from individual to help the ones in the catastrophe, conducting handouts and many more. Dhurmus & Suntali, the fervid couples who has been in limelight these days left no stone unturned to aid the victims.
YOUTHS, SOCIAL CAUSE AND SOCIAL MEDIA: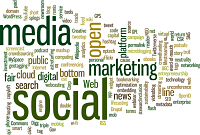 Another quick instance of help in requirement through online mediums is regarding the Blood Donations. We don't necessarily need to notify about the blood requirement on-air through FM stations now. We can simply post an update requirement with contact details on Facebook. Facebook Groups related to blood urgency are always ready to accept the aid and help in need. The youths conduct Blood Donation campaigns time and again to dwindle the scantiness of blood in hospitals and so on. For the users' expediency, there are many applications available in Play Store. Facebook groups like Blood On Request, Blood Inquiry has helped the people in need.
USE OF SOCIAL MEDIA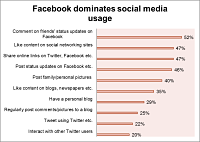 It is also a matter of gratification that people are making rational use of social media these days. Back then, we used to hear a lot of crimes through online medias like bullying, threatening, phishing etc. Although there are still some cunning unethical hackers with an intention to ravage, majority of the people have been cautious about the consequences they could face anything done against the Cyber Law provisions. Awareness of Cyber Law and instances of cyber-crimes which might lead to face an imprisonment has at least made people to stop executing any fallacious thing against the public. Gathering up together in order to pressurize the concerned party, department or government as a whole is another execution by the youths. They do protest with some valid and genuine reasons against any misdoings, misbehavior, misconduct, incivility or anything which is against social morals and ethics.
You Might Also Like: